Do you love the art world and are you enticed by the idea of generating interesting income from home by recommending or promoting affordable artworks?
We have the perfect opportunity for you!
Welcome to the affiliate or partner program of our online art gallery, Buysculpture!
Our online art gallery offers generous commissions to individuals interested in the art world who want to earn money from home by recommending or promoting artworks. Moreover, you don't need any sales experience or expertise in the art world; all you need is the enthusiasm and passion for art!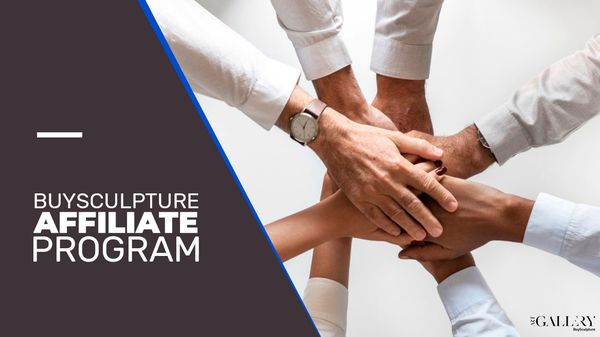 At Buysculpture, we work with one of the leading affiliate marketing platforms, Tradedoubler, which ensures tracking of all transactions.
So, whether you are a content creator with an art-interested audience or simply an art enthusiast who wants to make money from home, join our affiliate program today!
High commissions
Managed by Tradedoubler, a leading affiliate marketing company
An internationally successful product
A trusted gallery, online since 1999
Possibilities for agreements and special offers
Contact us for more information