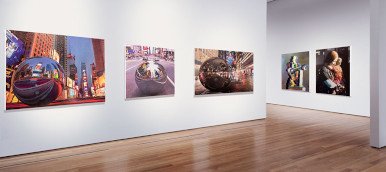 Giclées in top quality digital editions signed and intervened by the author
The authorization of the artist to edit his work with the highest quality in a limited edition, allows to acquire his work at more accessible prices, always with the artist's intervention, signing and intervening in the process.
The GICLEÉ system of digital reproduction, of high quality standard, fidelity and durability, is the one used in each reproduction. GICLEÉ copies allow to reproduce paintings, photographs or digital art with higher color accuracy than any other method.
Miguel Guía
Miguel Guía presents a selection of giclées of his original oil paintings, in digital editions of the highest quality, signed and intervened by him.