Buy bronze sculptures in contemporary art gallery
If you are an art collector, you will know the pleasure of enjoying a home decorated with bronze sculptures. The bronze finish of our sculptures is achieved thanks to a layer of bronze on cold cast copper with graphite and calcite base with polished finishes.
In addition to finishing in bronze, we have sculptures in cast bronze. We tell you more about this process here: How to melt a bronze sculpture to lost wax.
---
Buy bronze sculptures
In the art gallery we have different types of bronze finish for our sculptures. Among them we find the most popular: dark bronze, followed by Blue Bronze, rusty bronze and green rusty bronze. In addition to bronze we offer works with nickel chrome platin and even wood of different types.
As the sculptor Miguel Guía says, "Art is idea". Our proposal of artists, with which we collaborate, as well as the agreements made with them, will provide access to original sculptures, with author's certificate, made in limited edition, signed and numbered and in editions accessible to all our art collectors.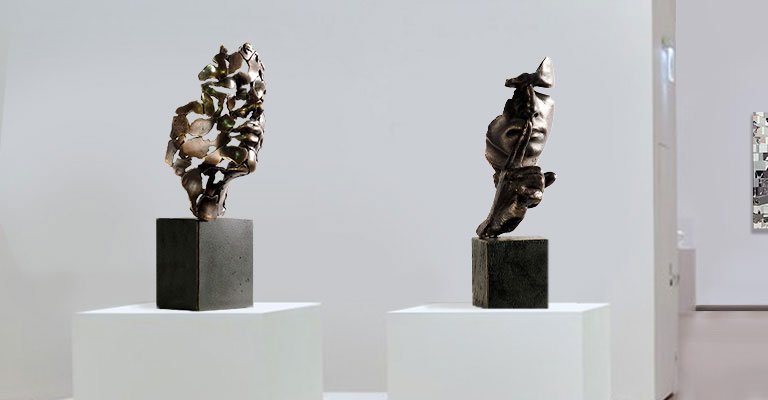 As it is a work of great value, since we talk about art, and it is revalued, always keep the certificate of originality that includes sculpture in the shipment.