Street Art Sculptures
Buy Street Art Sculptures
Buy Street Art sculpture in an art gallery, at Buysculpture you will find a selection of Street Art sculptures made by our expert gallery owners. Giving you accessibility to get your original sculpture that includes author's certificate, made in limited edition, signed and numbered in which there is a recognized artist behind.
---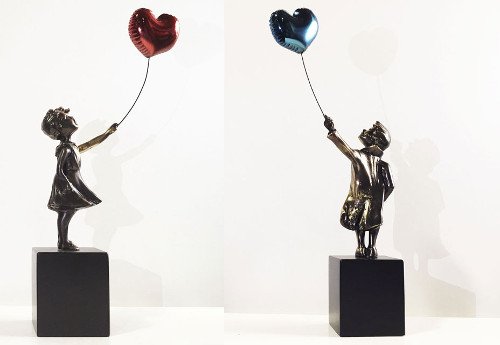 Xavier Prou (Blek le Rat) is a Parisian graffiti artist, who has been painting his work in the streets of Paris since 1983.
The Street Art in Madrid, has a referent: Muelle (Juan Carlos Argüello Garzo), who was the pioneer in Spain of graffiti based on a signature or signature with an arrowhead ending, without a doubt one of the local Madrid style identifications, being this icon of the urban art of Madrid.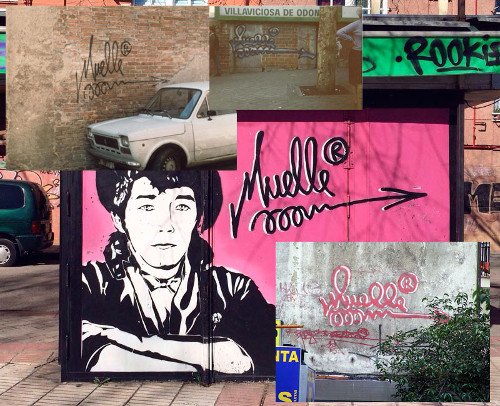 If we talk about street art paintings, they contain a jocular, sarcastic style with a great deal of satire. In the 70s of New York, graffiti had experienced a boom, going from being urban art of stylized text painted with spray to evolve into murals more centered on images, recognizable and with socio-political contexts.
A majority of the artists of street art continue today with the tradition not without controversy, based on creating guerrilla art outside of laws and regulations.
Owners of properties, far from denouncing these practices, previously considered this type of art a vandalism and a marginal art form and had little appreciation thereto, now it is the owners who commission these works of urban art as decoration of properties, both outdoors and indoors.
If you are an admirer of the style, here you will find the fantastic selection of urban art sculptures.
In our Buysculpture art gallery, we have created a compilation of works by our artists, which represent to the Street Art style, so you can buy sculptures of urban art.